Danum Gallery, Library and Museum
Danum Gallery, Library and Museum
In July 2017, Doncaster Council approved the construction of a brand new building to house the town's art gallery, central library and museum, replacing various separate old buildings. The Danum Gallery, Library and Museum (often referred to as Danum GLAM or DGLAM) opened to the public on 29 May 2021 It occupies the site where the Doncaster High School for Girls formerly stood, at the corner of Waterdale and Chequer Road. In fact, part of the imposing facade of the school has been retained, standing behind the glazed exterior wall of the DGLAM. When illuminated at night-time, it provides a striking spectacle.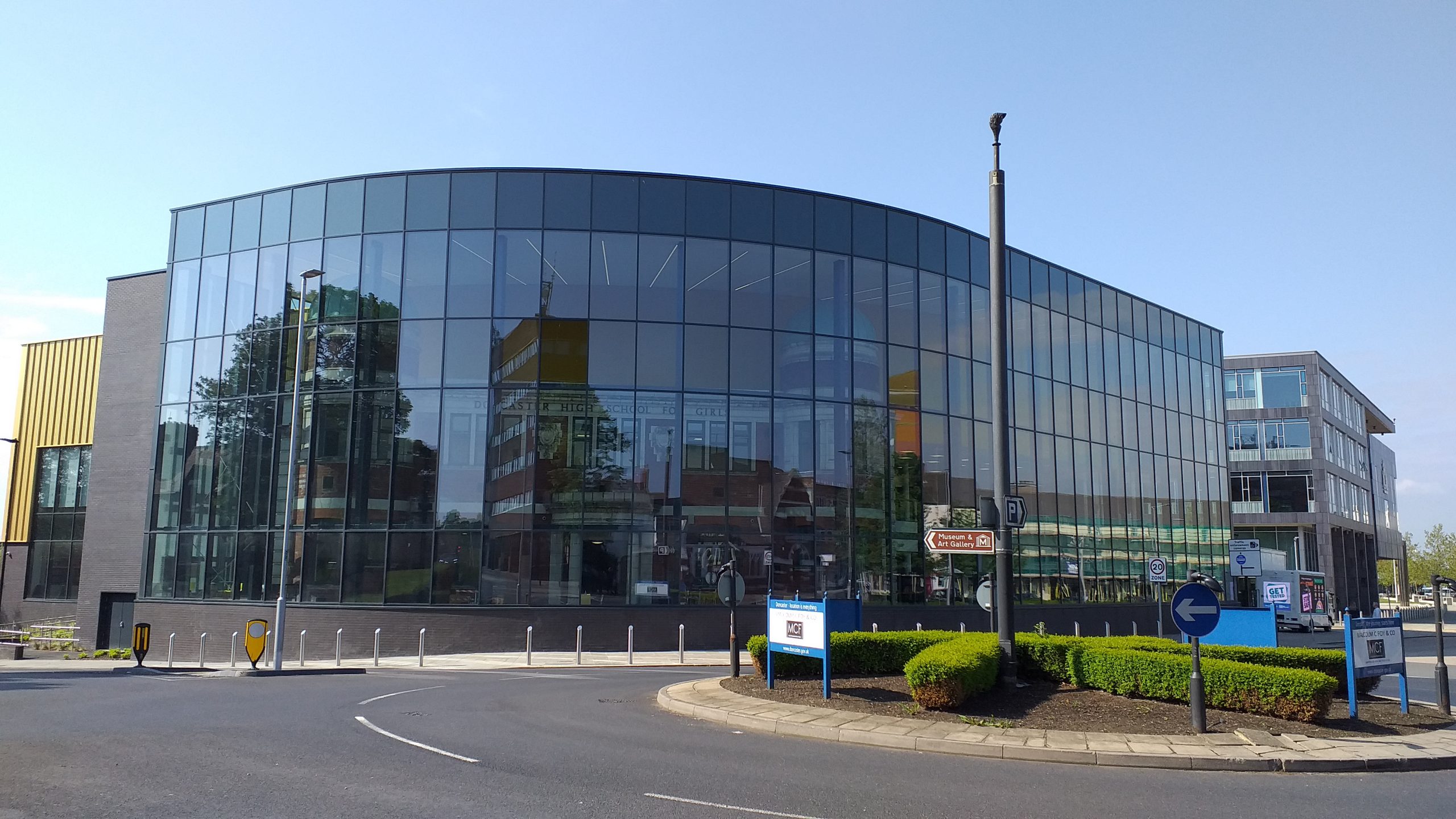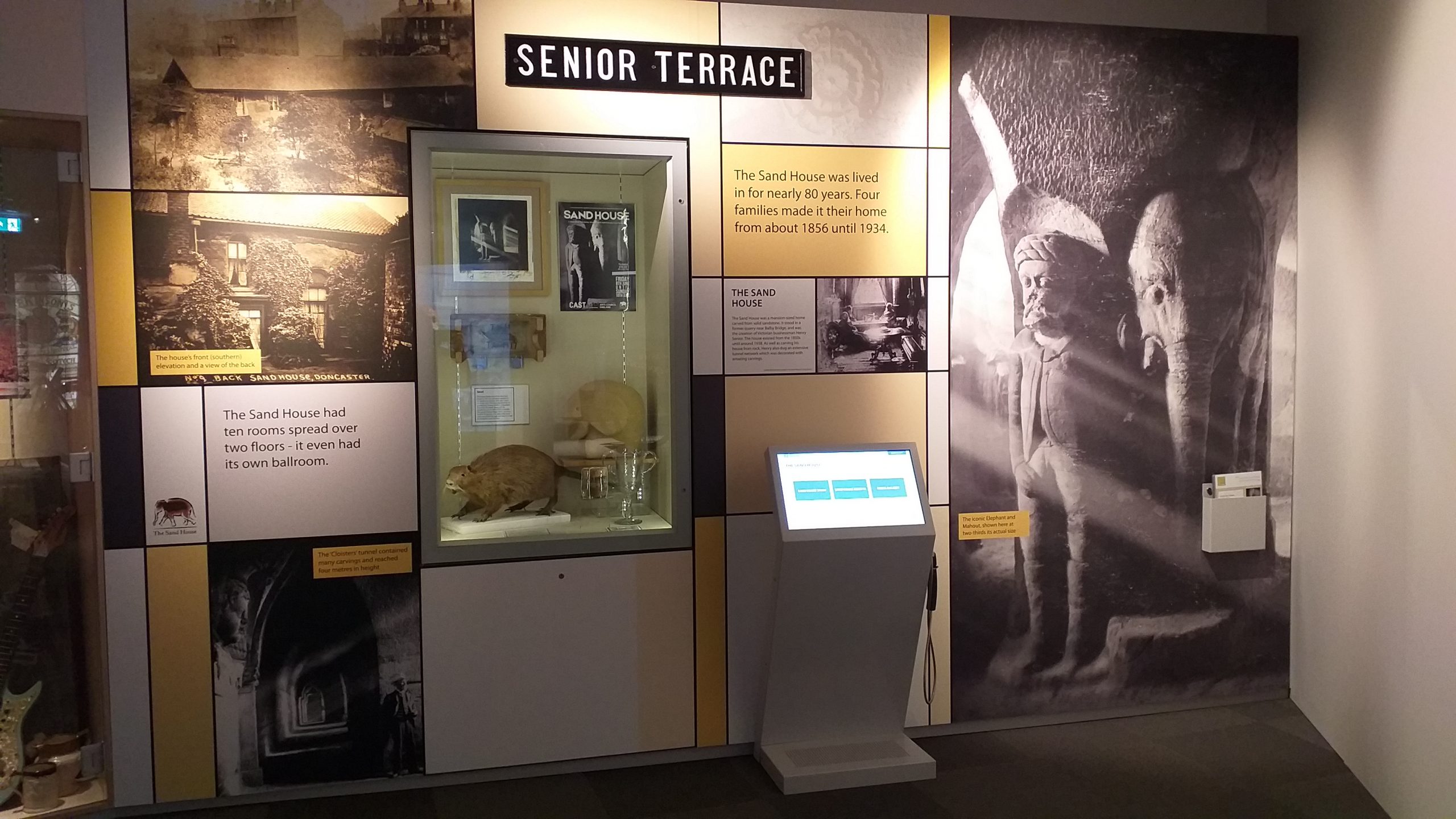 Just one day after the DGLAM project had been approved, The Sand House Charity's Chair of Trustees, Richard Bell, met the Council's then Head of Libraries and Culture to discuss the inclusion of a permanent Sand House display in the new museum. Over the course of the following four years, the charity worked with Council staff and suppliers to produce a large and comprehensive display. Occupying 11 square metres of wall space, there are captioned images, a cabinet of objects, "Find Out More" sheets and an interactive touchscreen. This screen gives access to around two hours of audio-visual content, including something for everyone.
To help visitors to the Danum GLAM to make the most of their time at the Sand House exhibit, we produced a short video (see below). To find out more about the DGLAM please visit their website.